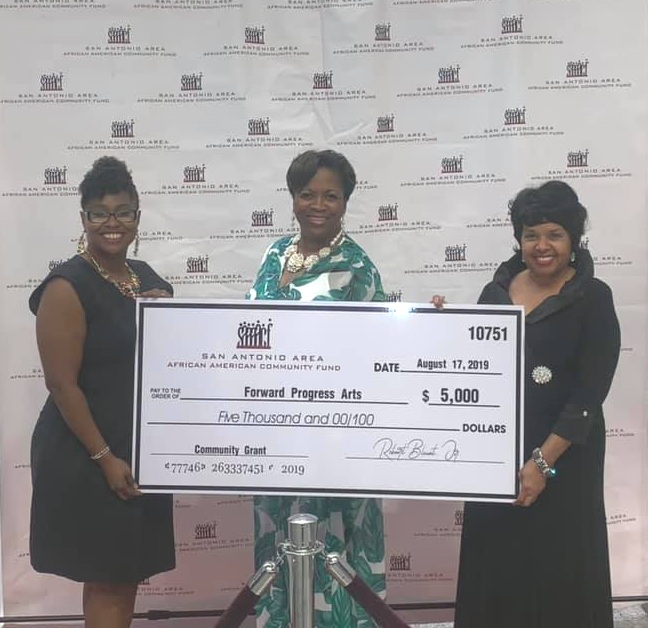 San Antonio Area African American Community Fund
Awarded August 17, 2019 at the Renaissance With The Stars Summer Breeze Gala
Arrows in Motion
Tuesdays & Thursdays 6:30 -8:30 pm
Most ages accepted (depending on maturity and true interest)
Auditions by Appointments
Call 210-842-1839
ARROWS IN MOTION
What is The A.I.M. Project?
San Antonio's film and entertainment and media industry is currently growing at a rapid pace. The Arrows In Motion(A.I.M.)Project is a weekly program that has been created to develop, train and prepare young adults to follow their passions into the entertainment industry. By providing performances and resume-building opportunities that align with our mission of encouraging creative dreamers to become authentic artists A.I.M. promotes community education and training, which, in part, prepares the participants (Arrows) for productive employment that meets the new professional needs of the City.
"Rising Stars" a summer program that FwdProgress collaborated with a local church in District 2 and the SA Food Bank. Some of the video was shot and edited by one of the young participants as a part of the program, and completed by one of our Arrows. The culminating performance was open to the community; and it was amazing! The Arrows were great mentors, the program participants shined, and the church gave away back packs and school supplies.